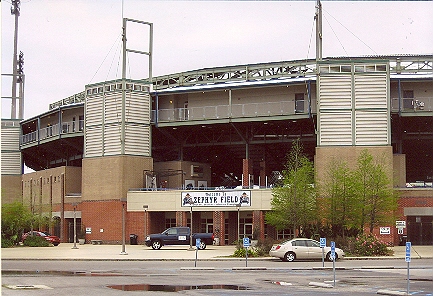 Zephyr Field - Metairie, Louisiana
Opened - 1997
April 3, 2008--New Orleans Zephyrs 5, Nashville Sounds 2
Pacific Coast League -- AAA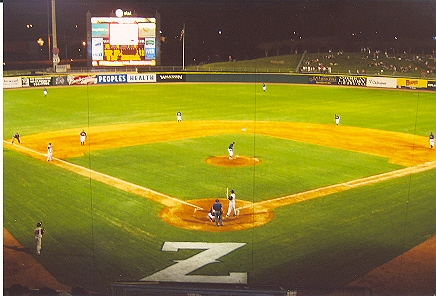 Zephyr Field is home to the New Orleans Zephyrs of the PCL & Triple A affilate of the New York Mets.
It is located in Metairie, a suburb about 15 minutes outside of New Orleans.
Located next to the park is the Saints training facility. The park doesn't break much new ground.
It's the typical post 90's Minor league boom park.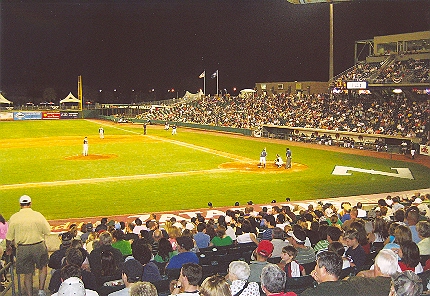 The stadium could be home to any team in the Atlantic League, it didn't have much a of a Triple A fell to it,
compared to some other AAA parks I've been to in the Northeast. It had more of a AA feel.
Out in rightfield, the have the "levee" seating, sticking to the Nawlins theme.
Parking is 3 dollars, program is $2.00 and the food was local, instead of chicken fingers,
how about fried Catfish strips ?

Stadium Rating : B