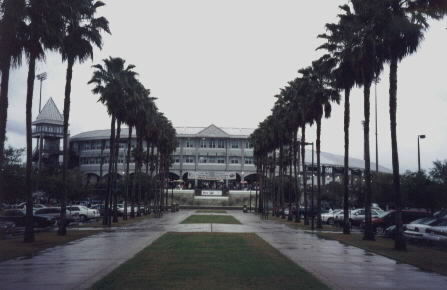 Hammond Stadium--Fort Myers, Florida

Opened--1991

Spring home of the Minnesota Twins

March 19, 2001--Minnesota Twins vs. Boston Red Sox (ppd.)

Grapefruit League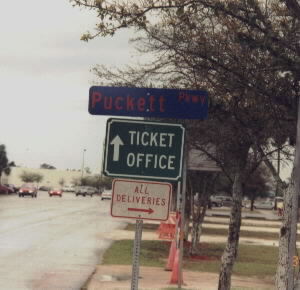 After getting directions from the people at the Red Sox complex, we started off for Hammond Stadium. It was still raining pretty hard and the game was still in question. We didn't actualy drive on Puckett Parkway. We did however park on Hrbek Way. All of the streets around the Lee County Sports Complex are named after great Twins of the past.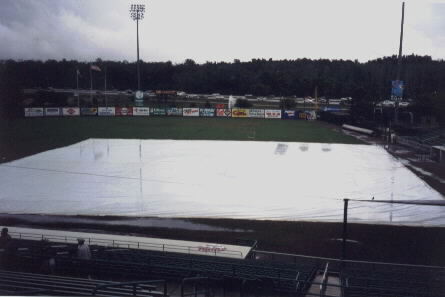 As we exited the car and started walking towards the park, which is very attractive from the outside. People were telling us that the game was rained out. We went inside anyway. Once inside the park, it fails to stand up to the attractivness of the outside. It is in fact rather bland.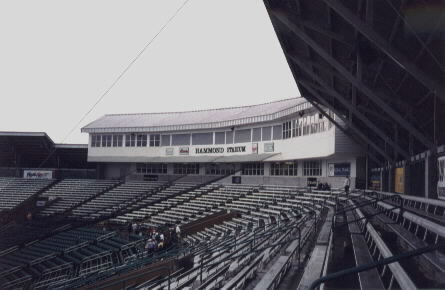 The lower section is made up of green plastic folding seats. The upper section is made up of aluminum benches. The concession stands are located on the main concourse, not in view of the field. They do have a very nice souvenir shop filled with everything Twins. The rain finaly gave way to the sun, but too late. The outfield was completly unplayable.

Stadium Rating : B- (but I did not see a game)