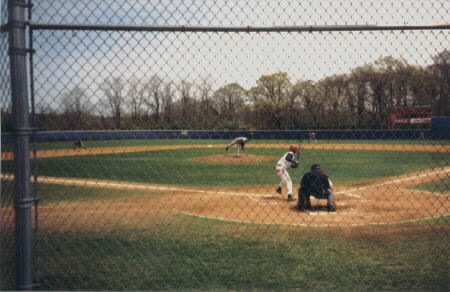 Seawolves Field--SUNY Stony Brook, Stony Brook, New York

Home of the Stony Brook Seawolves

May 3, 2003--Stony Brook 5, Northeastern 1

Division I - America East Conference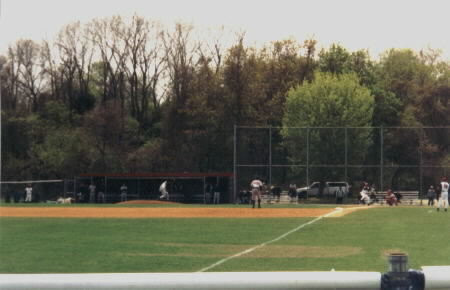 It's safety first at the home of the Seawolves, as the entire field of play is behind a 7' high chain link fence, except ofcourse behind home plate where the fence rises to about 20 feet. Even the dugouts are behind a fence. As for the field itself, it is a natural grass surface with rather modest demensions. It's 320 down the lines. Also down each line is a higher wall that goes to about the gap in each field. While walking around the field I saw the reason for this. Just beyond the rightfield fence is the BullPen and just beyond the leftfield fence is a road. A player would really have to jack one to hit the road but I guess on a bounce it can be done. This brings us back to the safety first issue.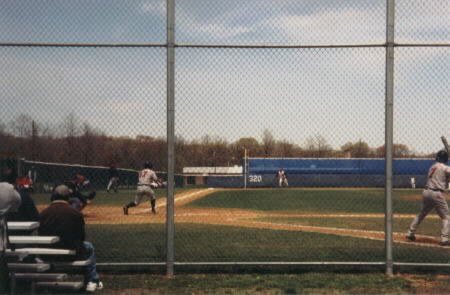 There are no lights at the field so all games are day games. Out in rightfield is a 28' red scoreboard that keeps the line score inning by inning. There are bleachers down each line and behind homeplate. Also behind home is a big red trailor. Inside the trailor you will find the P.A. annoucer (who doubles as the between inning DJ) and the radio annoucers. They have a couple of Porto-johns for people to go to the bathroom during the game and they also have a grill for one to buy hamburgers or hot dogs. The parking is a little bit of a walk but nothing to much. It looks as if Stony Brook takes their baseball very seriously.