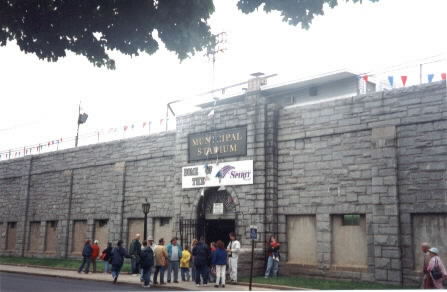 Municipal Stadium--Waterbury, Connecticut

Opened--1930 (Mid 60's for baseball)

June 12, 2000--New Jersey Jackals at Waterbury Spirit, PPD

Northern League--Independent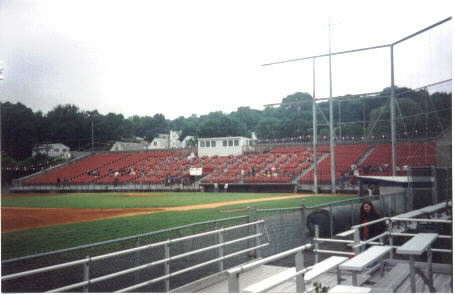 Oh my God, I don't know what to say about Municipal Stadium, the home of the Waterbury Spirit. It is pretty much a glorified high school Field. From the outside it looks like a fort of some type. I wonder what the people who live across the street think and how many foul balls must land on their front lawn. The Stadium itself is pretty strange. The Box and Reserve seats are behind Home Plate and down the 1st base side. They are individual folding red plastic seats.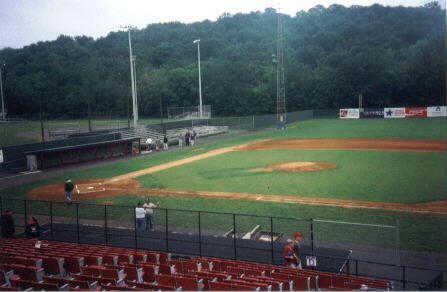 The GA seats are down the 3rd base side. These are standard aluminum bleachers (not bad for 4.00). We purchased our tickets and sat down. About 10 minutes later, they called the game. The reason was the field was unplayable because the night before there were heavy rains and the ground crew didn't roll out the tarp after the game.
Stadium Rating : D-
2001 update : I'm not sure happened to the Spirit after the 2000 season.
I don't know if they moved or folded, but they wont be playing baseball
at Municipal Stadium any time soon.