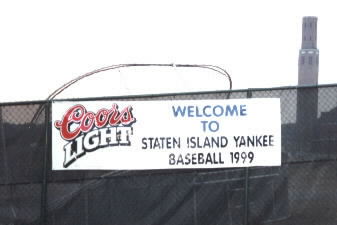 College of Staten Island--Staten Island, New York

Home of the CSI Dolphins
Division III - Knickerbocker Conference

Opened for Minor League Baseball--1999
Closed for Minor League Baseball--2001

July 17, 1999--Staten Island Yankees 12, Pittsfield Mets 5

Short Season Class A-New York Penn League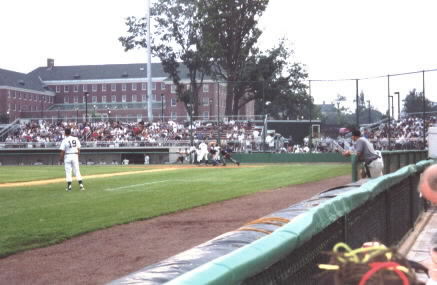 The College of Staten Island Campus is the temporary home of the Yankees Class A team. The team relocated to Staten Island from Albany for the 1999 season. The park has has all temporary structures. There are no restrooms, just porto-johns lined up in a row. The concession stands are tents set up with hot dogs and pretzels and soda and bottled water. The food was pretty reasonable price wise. The one problem with the setup is the bleachers are so far away from the playing field it's hard to see what's going on. Plans are in the works for a new park to be built in time to open the 2001 season. The Organization does a good job with what it has to work with.
Stadium Rating : C (A for effort)