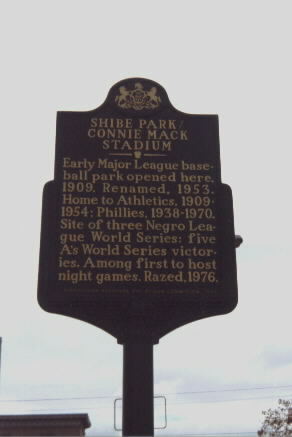 Shibe Park/Connie Mack Stadium Philadelphia, Pennsylvania

Opened--1909 Closed--1970

Demolished--1976 (During The Bi-Centenial All-Star game in Philadelphia)

November 11, 2000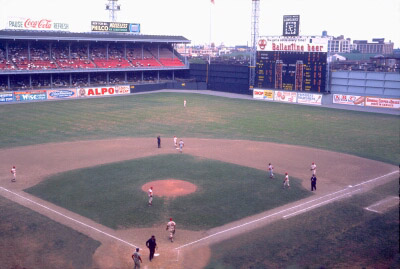 The above photo is used with permission by Alan Luber. It was taken by him in 1963.
This picture an others are available for purchase at Alanluber.com
Shibe Park was home to the Philadelphia Athletics from 1909 to 1954 before they relocated to Kansas City and then finally ending up in Oakland. It was also home to the Phillies from 1938 to 1970. So there was some time when the two clubs both called it home. After the 1970 season the Phillies moved downtown to Veterans Stadium.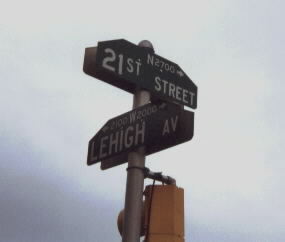 The Park was located in North Philadelphia at the intersection of W. Lehigh and 21st street. The above is a photo of the street sign today. The area that the Park was located in looks very different now-a-days, as one can imagine.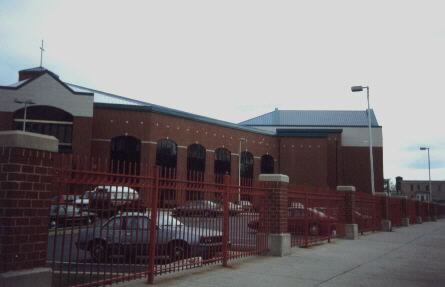 The Deliverance Evangelistic Church now stands on the same ground where a once beautiful (from what I can see in pictures) ballpark once stood. It was one of the old time parks that was bulit to fit into the neighborhood. People would watch the games for free from the rooftops on 20th street. That made Connie Mack build the RF wall higher so the people couldn't look in. Old and outdated, Shibe Park gave way to The Vet, which itself is now old and outdated. The Phillies, like most other teams will have themselves a new retro-style park built for them, maybe if we're lucky it will look just like Shibe Park.