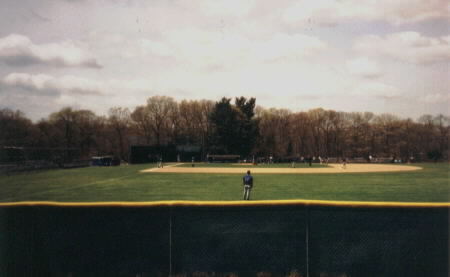 Suffolk Community College--Ammerman Campus, Selden, New York

Home of the Suffolk Community Clippers

May 3, 2003--Dutchess Community 10, Suffolk Community 8

Division III - National Junior College Athletic Association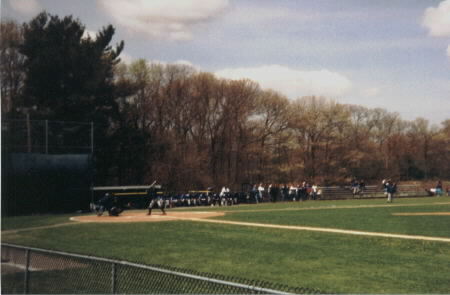 Interesting field over here at SCC. First off, it's quite a walk from the parking lot. You have to walk past the soccer fields, the softball fields and the equipment shed. The field, like most other college fields is surrounded by trees. You will often see players emerging from the trees after rounding up foul balls. There are no bleachers behind home plate and the backstop is covered with a tarp. The only area you can see through is where the man stands with the radar gun. There are tiny rows of bleachers down each line but they are kind of removed from the field, so most people lean on the fence for a better view.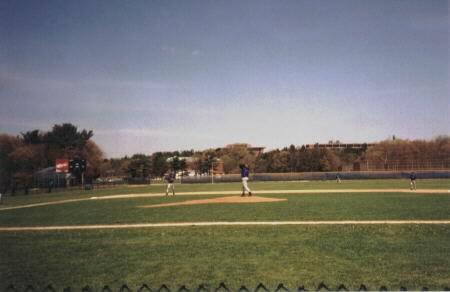 There are no lights at the field so all games are day games. Out in rightfield is a large blue scoreboard that keeps the line score inning by inning, and reads "Suffolk Comminity College - Home of the Clippers". If you walk behind the outfield fence you can get a good view of the game, due to the fact that the ground is higher behind the fence. You are a bit far away though. There are no refreshments and no bathrooms near the field. No music between innings, just good old fashioned baseball (minus the ping of the aluminum bats). If you have some time on a spring saturday afternoon it's a decent place to check out a game.