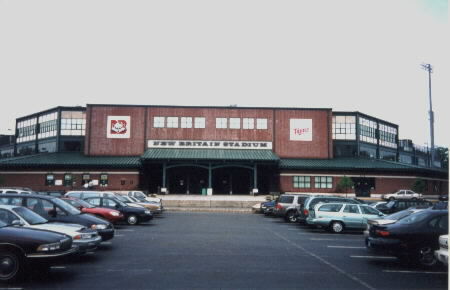 New Britain Stadium--New Britain, Connecticut

Opened--1996

May 27, 2001--New Britain RockCats 6, Erie SeaWolves 2

Eastern League--AA

Furture Major Leaguers - Dustan Mohr, Michael Cuddyer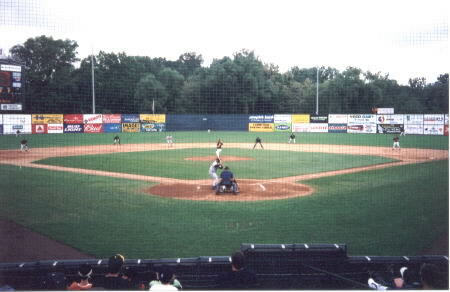 New Britain Stadium is the home of the Eastern League's New Britain RockCats, AA affilite of the Minnesota Twins. It sits in between old Beehive Field and a High School Football stadium. It seem somebody wasn't on the right page when they drew up the plans for this park. They seemed to have missed what most of the newer mid-90s parks have that make them what they are.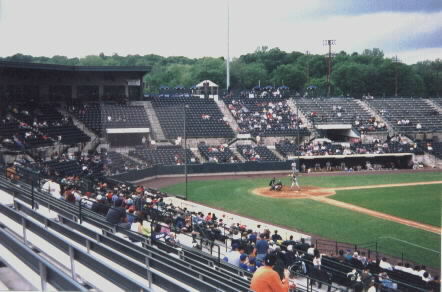 The consession stands are located on the main concourse, which is located under the grandstand. This practice is hardly used at all nowadays. If you go down to get food you can watch the game on the TV's located at the consession stands. There is also a nice Team Store located on the concourse as well. One other thing I noticed was that the reserved seats don't fold up, which makes it very hard for people to walk by (not that that problem ever occured, take a look at the attendance). It's a step up from Beehive, but pretty ordinary.
Stadium Rating : C+