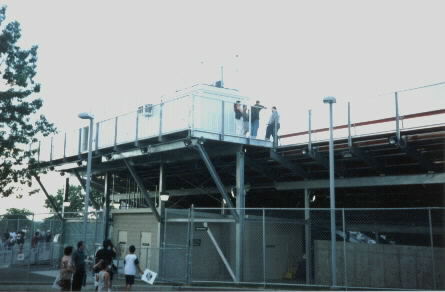 The BallPark at St.John's--Queens, New York

Home of the St. John's RedStorm
Division I - Big East

Opened for Minor League Baseball--2000
Closed for Minor League Baseball--2001

June 30, 2000--Staten Island Yankees 9, Queens Kings 6

Short Season Class A-New York Penn League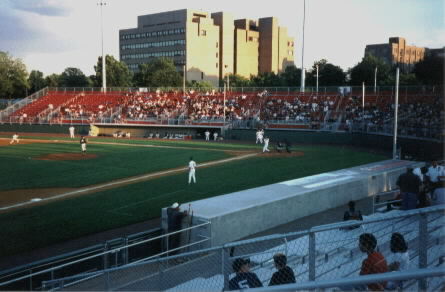 The year 2000 brought minor league baseball to the borough of Queens in the form of the New York-Penn Leagues, Queens Kings. The Kings relocated from St.Catharines in Ontario, Canada. They are the Single A team of the Toronto Blue Jays. The Kings play their home games at The BallPark at St.John's University. The Kings are scheduled to move into their new home at Coney Island in 2001. As for now, this is home. The ballpark itself is quite nice. Starting behind Home Plate and going down the 1st base side are the ten dollar seats. These seats are red aluminum benches with backs to them, still bleachers just the same (good thing it was seat cushion night). Down the 3rd base side are the seven dollar seats. These are aluminum benches without backs. The food stands are tents and the have porto-johns on site. The brand name for them was Royal Flush, keeping with the royalty theme, how great is that ! If you want or need better accommodations you can cross the street and use the Student Center. They have a mascot, it's a lion named Elvis, (took me a minute too). The parking is not a problem, and it's free. As temporary set-ups go, the Kings do a nice job.
Stadium Rating : B
2001 update : After 1 year, the Kings are no more