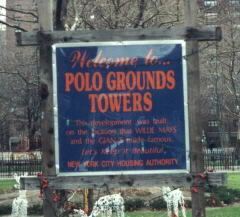 The Polo Grounds--New York, New York

Opened--1911 Closed--1963

January 3, 2000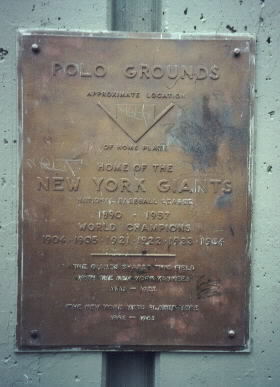 The Polo Grounds Towers are located on 155th St in Harlem. They stand on the exact spot where the Stadium used to stand. This plaque is on the front of Tower D in the complex. It wasn't as easy to find as we thought it would be.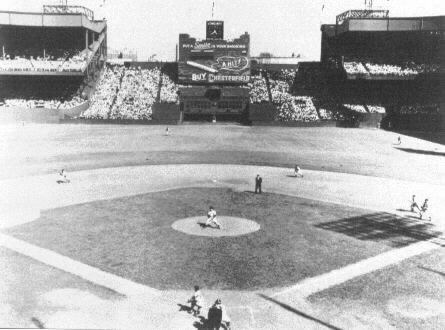 The Stadium was the home of the New York Giants from 1911 to 1957. After the '57 season they moved west along with the Dodgers. The Yankees called it home from 1913 to 1922, after the 22 season they were evicted, and it was home to the New York Mets for the 1962 and 63 seasons. Just above the RCF bleachers is the top of "Old" Yankee Stadium.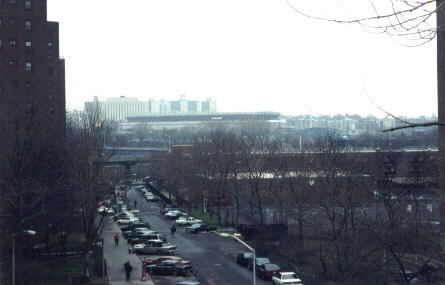 From the shot, you can see Yankee Stadium just across the Harlem River. If the Stadium were still standing, we figured we would be somewhere in the upperdeck. Somewhere on the grounds is a brass marker where Willie Mays made his famous catch in the '54 World Series, but we couldn't find it. In 1964 The Polo Grounds was demolished.