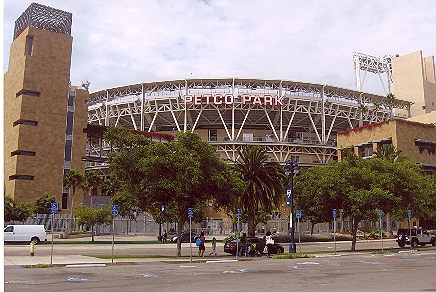 PETCO Park--San Diego, California

Current Home of the San Diego Padres
Last World Championship - None
Last Playoff appearence - 2006 (NL West Champs - L NLDS)

Opened--2004

August 29, 2008--Colorado Rockies 9, San Diego Padres 4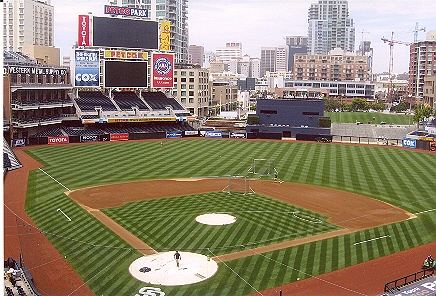 PETCO Park is the downtown home of the San Diego Padres since 2004. The Park like most of the newer downtown parks was built on land bought on the cheap. The exterior of the park and pretty much most of the brick inside is "Padre Gold" in color. It is to refect the sandy beaches of Southern California. The seats inside the park are blue to envoke the ocean.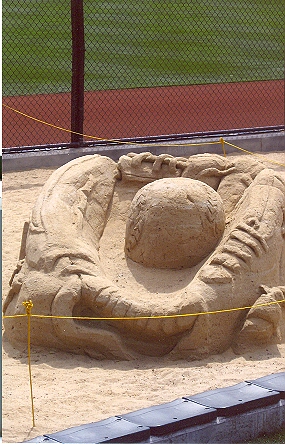 They are all about the beach around here. So much that they even have a small beach just beyond the
center field wall. Just beyond the beach are the bleacher seats. They are a bit far away from the action.
And even beyond the bleacher seats is the "Park at the Park" where spectators can watch the game on a large screen located behind the Batter's Eye for $ 5.00. That is where the post game Elvis concert was held.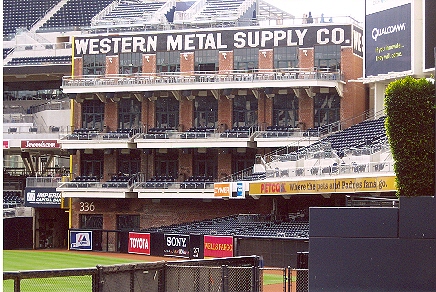 High atop the Batter's Eye the retired numbers are displayed. 6, 19, 31, 35, 42 Down the left field line is the 100 year old Western Metal Supply Company building. This building was set for demolition, but was saved and built into the structure of PETCO. It now has luxury suites, a bar, & the Team Store. It was also retro-fitted to meet with Califonia's earthquake codes. No ball has ever been hit over the building, but Mike Piazza hit the "T" in Metal while playing for the Padres in 2006.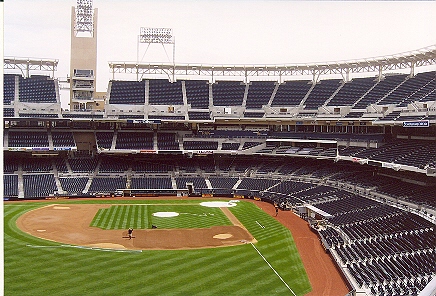 The large pilars that break up the upper deck also house luxury suites and were built to resemble old Mission bell towers.
One home field advantage for the Padres are the Bullpens. The home pen is located behind the left field wall while
the visitors is located along the right field foul line.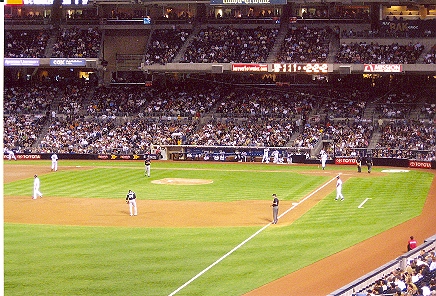 The concourse on the main level is very wide and very wide open as well, with plenty of different food choices. The higher you get the concourse gets a bit norrow and the food becomes more standard. I did try the fish taco, which was recommended by many of the locals. One thing that cought my eye was
the auxilury scoreboards the were at the entrance to every section of the field level. Parking was
OK, & 15.00, the closer you got to the Park the more expensive it got. We entered the park from the left field gate, right by the wiffle ball park where kids can play. Never having been the "The Murph" I can't compare it to that, but as the newer parks go I really saw nothing wrong with PETCO. Didn't really blow me away and
wasn't that disapointed.

Stadium Rating - B