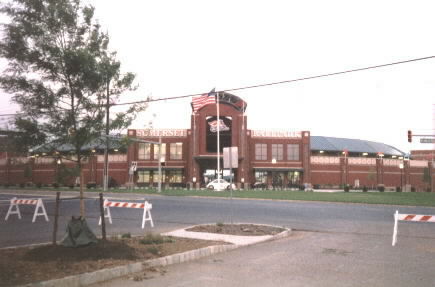 Somerset BallPark

Opened--1999

June 25, 1999--Somerset Patriots 3, Newark Bears 2

Atlantic League--Independent

Former Major Leaguers--Hensley Meulens, Craig Worthington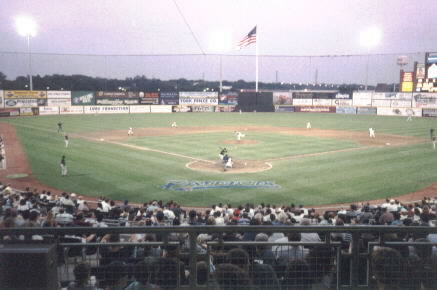 Somerset BallPark is the home of the Atlantic Leagues' Somerset Patriots. The Park is actualy in Bridgewater NJ. The Patriots were one of those teams in the league that didn't have a home in the leagues first season in 1998. It's a nice little park, if you can find it. We made several wrong turns before we came upon the BallYard. We were late so we didn't have to pay for parking.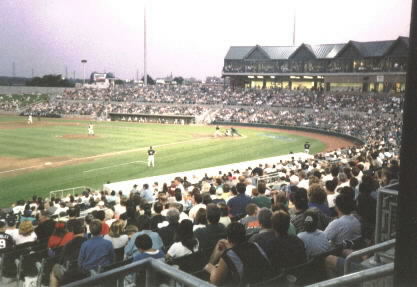 The park resembles the park in Trenton. It has a brick exterior, the interior has the box seats, then a wide walkway, then the reserve seating. Above that are the skyboxes, which look too big and out of place at a minor league park. It also has the concourse where you can view the game while waiting on the food lines. These new parks are nice, but they are all starting to look the same.
Stadium Rating : B-