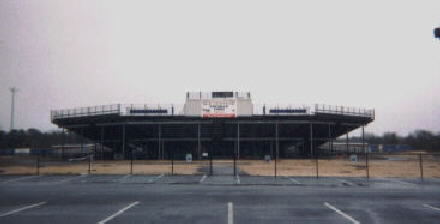 PAL Athletic Complex--Holbrook, New York

Home of the Dowling College Golden Lions

April 5, 2003--PPD.

Division II - New York Collegiate Athletic Conference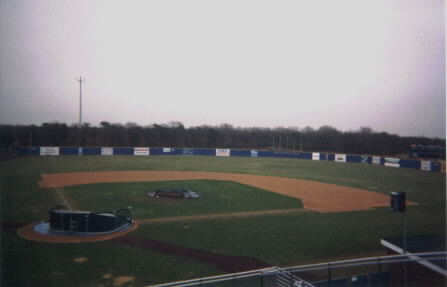 The PAL Athletic Complex is home to Dowling Baseball as well as other Suffolk County baseball championships. It is by far the nicest of all the local college parks. I was ready for a game this day, but as it did almost every day in April and May, it rained. The park has almost a very low level minor league feel to it. It has a full grandstand with folding blue plastic seats. The stucture of the park is aluminum and there are no bleachers down either line.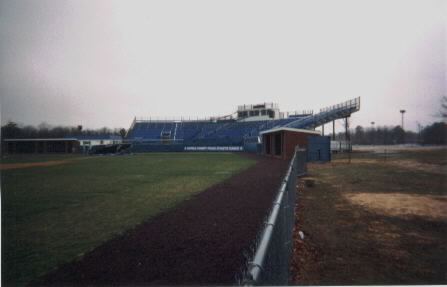 There are no lights at the field so all games are day games. Out in rightfield is a scoreboard that keeps the line score inning by inning. The parks has large dugouts made of brick and "bullpens" are located down each line. Also there are several little league fields located in the complex. The park is located in the back of the complex, so on a saturday, getting to the park can be tough because it's a one lane road that leads to the park and it gets pretty full with all the little leaguers parents looking for places to park.