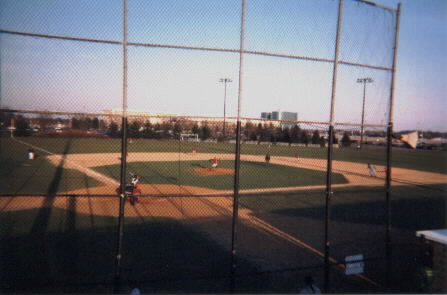 Mitchel Field--Nassau Community College, Garden City, New York

Home of the NCC Lions

March 25, 2003--Nassau Community College 4, Queensborough Community College 3

Division III - National Junior College Athletic Association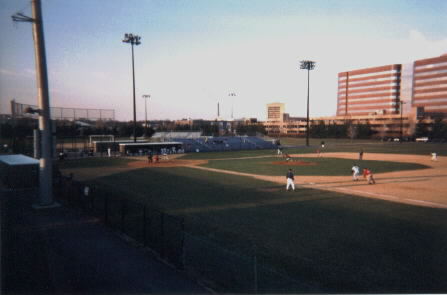 Mitchel Field is part of the Mitchel Athletic Complex located across the street from Nassau Community College, and the Nassau Coliseum. There is a football stadium on the complex which is home to the NCC football team and used to be the home of the now defunct New York Power, of the Women's Professional Soccer League. Also on the complex are softball fields and the training facility of the New York Dragons of the Arena Football League.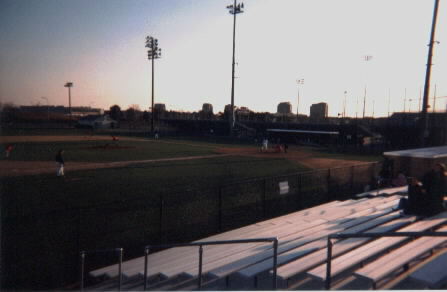 The field is one of the few with lights, so night games can be played. There are bleachers only on the 3rd base side. You can watch the game from the 1st base side by standing on the last row of seats of the football stadium. There is foul ground a plenty and the backstop seems farther from home plate then at other parks. Nobody will ever hit a homerun over the fence here because they are so far away from home plate. Out in dead center there are bleachers set up for local soccer games so you might have to dig the ball out from under them. There is no food on site but there are facilities if one needs to use them. Being it is out in an open field is does get very windy, so were a jacket. All in all a pretty decent place to take in a game.