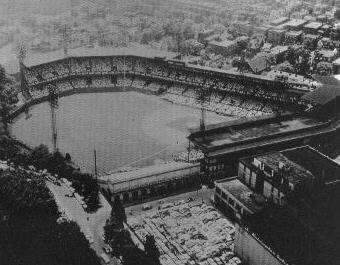 Forbes Field--Pittsburgh, Pennsylvania

Opened--1909 Closed--1970

July 21, 2002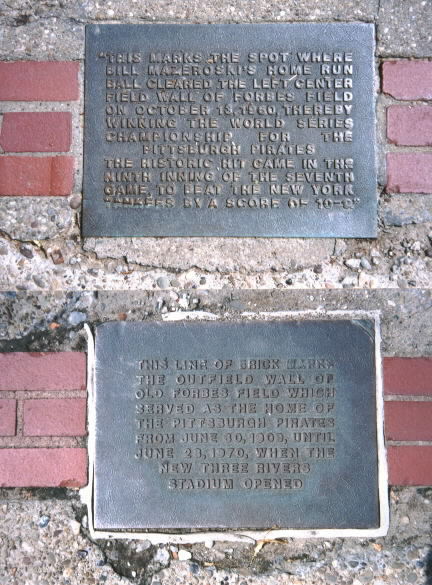 Forbes Field was the home of the Pittsburgh Pirates from 1909 until 1970. When the sterile Three Rivers Stadium opened another classic park was demolished. What's left of it is located on the campus of the University of Pittsburgh. A line of brick is on the sidewalk to mark where the outfield wall was.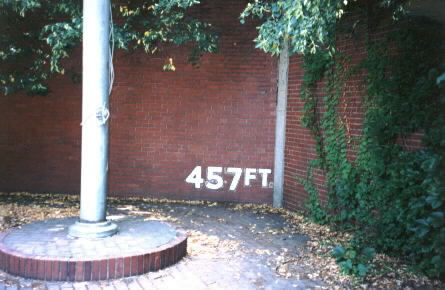 There are two markers on the brick. One marks where Bill Mazeroski's home run ball cleared the fence in the 9th inninng of Game 7 of the 1960 World Series to beat the Yankees. The other marker states that the brick forms the spot where the outfield wall was. Across the street is part of the actual wall and flag pole. The brick wall still has the markers showing its distance from home plate. Just beyond the wall is Mazeroski Field, which is a Little League field.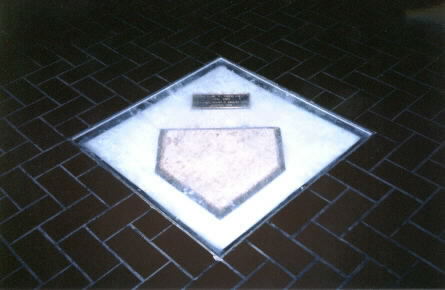 Home Plate sits under plexiglas in building next to the library, with a plaque stating the date of the last game at Forbes Field. It was moved a little from it's original spot, if it hadn't it would have been in the Woman's Bathroom. The University does a great job at preserving a nice piece of history. Definitely worth checking out if you're in Pittsburgh.