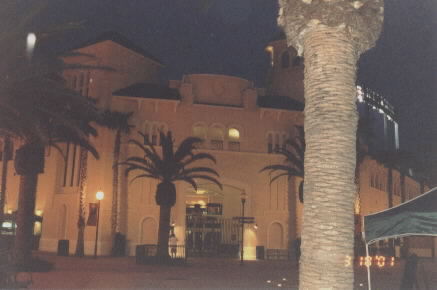 Disney's Wide World of Sports Complex--Orlando, Florida

Opened--1997

Spring home of the Atlanta Braves

March 18, 2001

Grapefruit League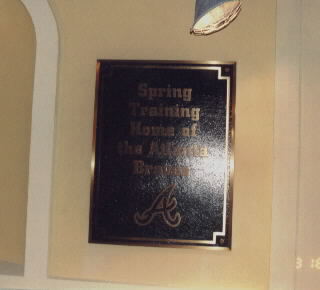 We stoped by Disney Field on the way back to the hotel. We actualy went past where we were staying to see the park. What a letdown. The park was locked up tight. We asked a guard if we could take a few pictures and she said no. I guess these things happen when Disney is your boss. We tried to snap a few photos of the inside, but you can't look through the fences. From what I could see, the park looks way to big for Spring training & AA ball. Located right next to the stadium is a Hard Rock Cafe and some sort of Arena, I guess maybe for some Disney Ice Shows. To me it just seems all a bit grand. The Braves are there for a month and how many people attend Orlando Rays games ? I just didn't get a good vibe from this place. Maybe it was the sugary sweetness of Disney or the fact that do the Braves need such a facility ? I just don't know. One thing I would like to know is, are the umpires Disney characters ?
Since I did not see a game or get inside I can not give a stadium rating.