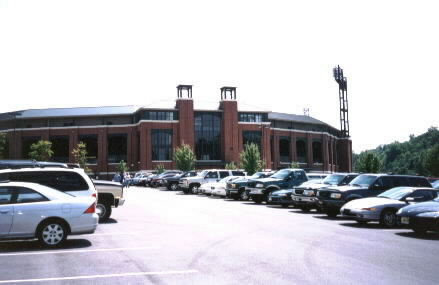 Blair County Ballpark

Opened--1999

July 21, 2002--Altoona Curve 11, Bowie Bay Sox 3

Eastern League-AA

Future Major Leaguer - Tim Raines, jr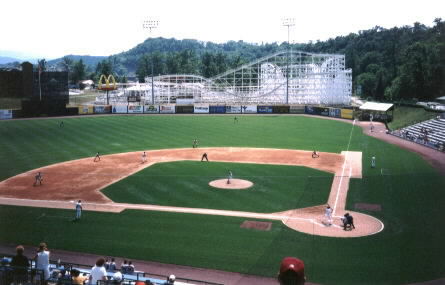 Blair County Ballpark is the home of the Altoona Curve, the AA farm team of the Pittsburgh Pirates. The park opened in 1999. The park has a very Triple A feel to it. It is the only double decked park in the Eastern League. Fans enter the park from the "upper" level, that is where most of the seating is located. The luxury boxes and press box are located atop the stadium. Each level has it's own concourse with concession stands. Fans take stairs down to the lower level. The concession stands on the lower level is located atop the seating bowl. From any seat in the park you have a great view of the Roller coaster out in rightfield. It is part of Lakemont Park, an Amusement Park just beyond the stadium.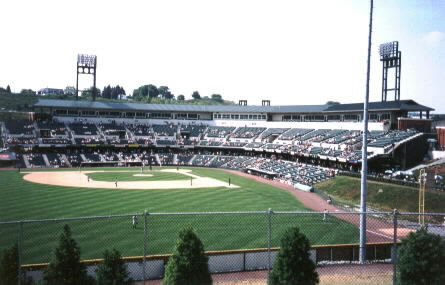 Ticket prices start at just $3.75 for a bleacher seat. Parking is $1.00 if you park in the 3 level garage that is used for the ballpark as well as the amusement park. Because of the second level the upper seating seems to be a little far from the field. There is also a lot of foul ground, as a result of this the box seats are a little far from the field as well. Blair County is a nice place to see a game, and if the game's a blow out, go take a ride on the Roller coaster like I did.
Stadium Rating : B