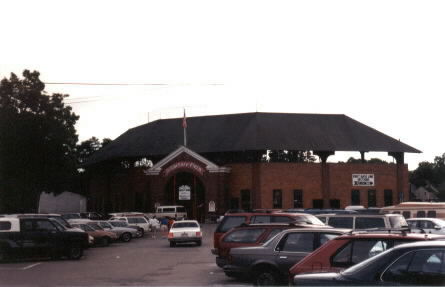 Doubleday Field--Cooperstown, New York

Opened--1939

July 26, 2003--Oneonta Tigers 5, Tri-City Valley Cats 4

Hall of Fame Induction Weekend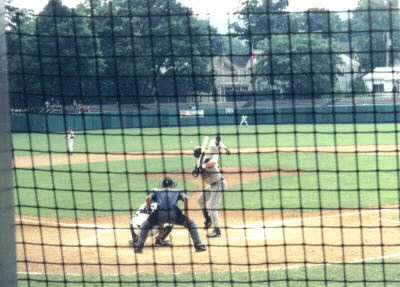 Doubleday Field is located in Cooperstown NY, the home of the Baseball Hall of Fame. It is used during the Induction Weekend and plays host to the Hall of Fame Game. Also on that weekend two teams from the New York-Penn League play a game there. For the rest of the year it is used by local teams. The field has no lights, so every game is a day game. There are no seats, just aluminum benches, and a big ol' covered grandstand behind home plate. It's a good park for what it is used for, and fits in well with the rest of the town.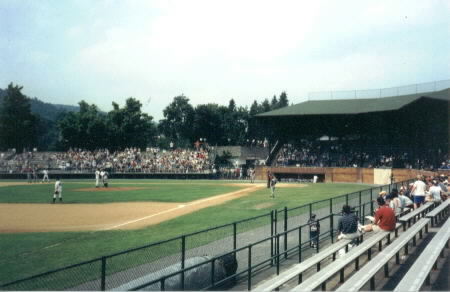 The dugouts are built right into the grandstand and there is a small scoreboard out in leftfield. The leftfield fence is pretty close to homeplate. Just beyond the outfield bleachers is a fence. On the other side of the fence are people's backyards. That's how close the park is to the locals of Cooperstown. If you are ever there for induction weekend, check it out.
Stadium Rating : B (for reasons stated above)