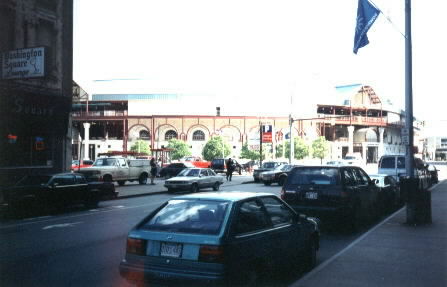 Pilot Field--Buffalo, New York

Opened--1988

June 22, 1997--Buffalo Bisons 5, Oklahoma City 89ers 2

International League-AAA

Future Major Leaguer--Richie Sexson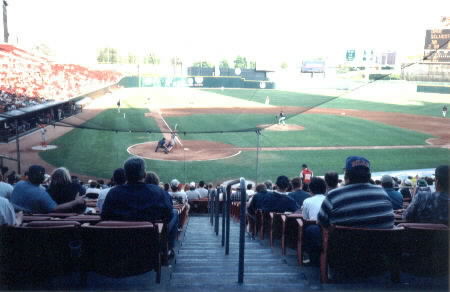 Pilot Field or Dunn Tire Park or, when I was there North AmeriCare Park is the AAA home of the Buffalo Bisons, The farm team of the Cleveland Indians. Also, when I was there Buffalo was part of the American Assoc., which has since been dissolved. The Bisons now are part of the International League.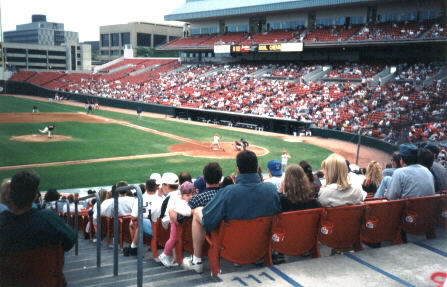 When the city of Buffalo was trying for an expansion team, Pilot Field was built. It seats about 20,000 but can be expanded to about 45 when and if Buffalo gets a Major League team. The stadium did have a very Major league feel to it. It usually leads the International League in attendance every year due to its size.
Stadium Rating : A