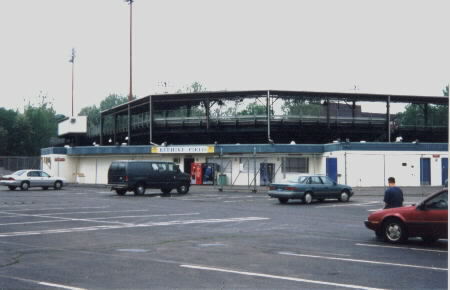 Beehive Field--New Britain, Connecticut

Opened--1983, Closed--1995 (Still used for High School Games)

May 27, 2001

Former home of the New Britain Red Sox--Eastern League (AA)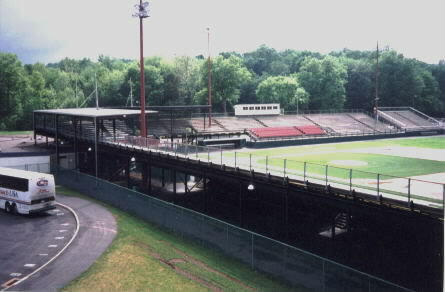 Before there was New Britain Stadium, there was Beehive Field. Looking at it you would never know it opened in 1983. Its wood structure and erector set stands make it look like a much older park. From what I could see, it appears to be nothing but bleachers with very few "box" seats. The field sits right next to the new ballpark and its interior is visible from the 3rd base stands. Compared to Beehive, New Britain Stadium is a God send, but since I never saw a game there I can not speak badly of it.