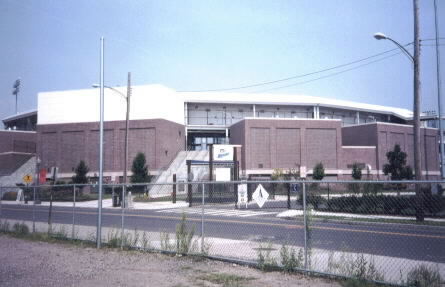 Harbor Yard--Bridgeport, Connecticut

Opened--1998

June 12, 2000--Aberdeen Arsenal 3, Bridgeport Bluefish 1

Atlantic League--Independent

Former Major Leaguer--Jose Lind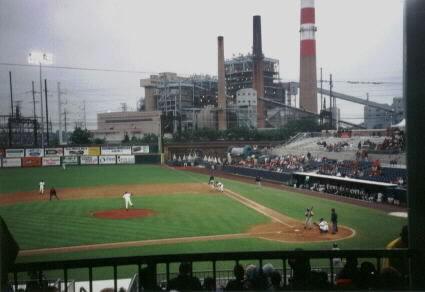 Harbor Yard is the home of the 1999 Atlantic League Champion Bridgeport Bluefish. It was one of the 1st stadiums built in the Atlantic League. It's a nice stadium built into an urban setting. The white paint and green and blue seats are a nice change of pace from the usual red brick and all green seats. There is a lot going on away from the field of play. Just beyond RF is an Electric Plant, the Metro North Trains go wizzing past the outfield fence. Sometimes the trains stop and the Trainmen watch the game from the open doors. You also get the Port Jeff Ferry coming in from Long Island.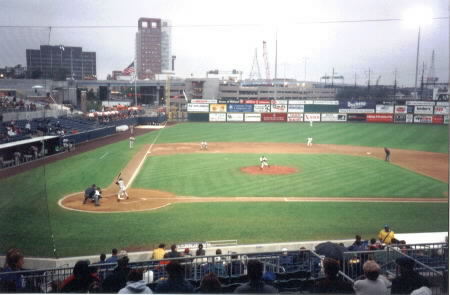 Looking out to LF, you see the skyline of downtown Bridgeport and I-95. The Stadium itself is pretty much like the others in the AL, except the others modeled themselves after Harbor Yard. I thought the parking was good. It was only 2.00 and they close the gate after the lot is full or they believe nobody else will be parking, so you know your car is safe.
Stadium Rating : B+