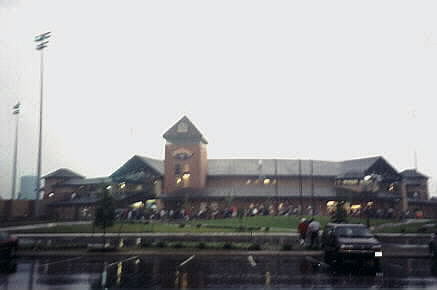 GPU Energy Park--Lakewood, New Jersey

Opened--2001

August 4, 2001--Charleston Alley Cats 4, Lakewood Blue Claws 3

South Atlantic League--A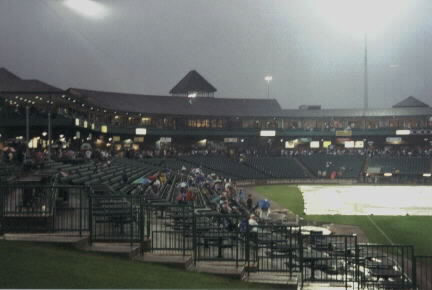 The newest park in New Jersey is GPU Energy Park located in Lakewood. It is the home of the Phillies single A team. With almost 5000 seats the BlueClaws are smashing attendance records for the South Atlantic League because of summer tourists who come to the Jersey shore for fun in the sun and can now take in a game. There was no sun when I visited GPU. The game was delayed two hours because of rain and did not start until 9:00.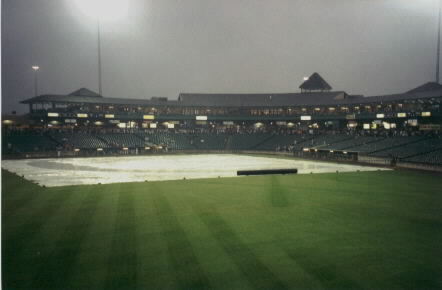 There were a couple of things I liked about this park. It is pretty much like every other park post 1992 with a few nice features. They made it so you can walk around the whole park. They have several picnic areas out in the outfield and a Tiki Bar as well as picnic areas down each line. Along the third base side is a nice play ground for the kids to play if they get tired of watching the game. The concourse is covered (and filled with people trying to stay dry) and is located at the top of the seating bowl. Parking is only a dollar, but there is only one road in and one road out. But because I left early that was not a problem for me.

Stadium Rating : B