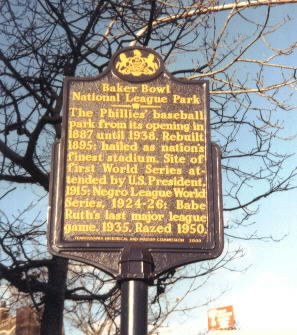 Baker Bowl--Philadelphia, Pennsylvania

Former home of Philadelphia Phillies
Last World Championship - 2008 (4-0 vs. Tampa Bay Rays)
Last Playoff Appearance - 2011 (NL East Champs - L NLDS)

Opened--1887 Closed--1938

December 31, 2001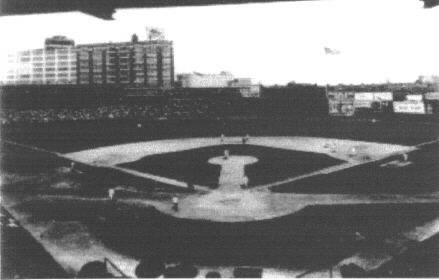 The Baker Bowl was the original home of the Philadelphia Phillies. The park dated back to the late 1800s. It was named after the Phillies owner at the time, William Baker. The park was originally a modern marvel. It was hailed as the "First Modern Ballpark." It was here in 1915 Woodrow Wilson became the first US President to attend a World Series game.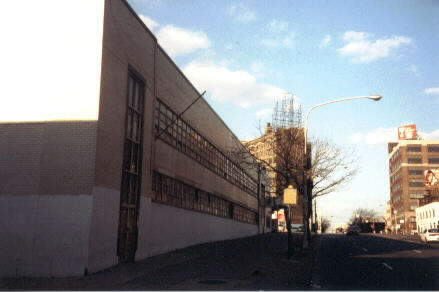 The park burned to the ground in 1894 and was rebult in 1895. When they rebuilt the park they used a cantilever design. By using cantilevered concrete supports they eliminated the support columns that cause the "obsructed views" that still plague Wrigley Field and Fenway Park to this very day. The building in the back of this photo is the same building in the black and white photo above this one.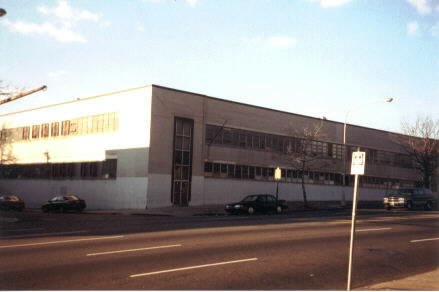 Babe Ruth played his last game here in 1935. After the 1937 season the Phillies moved into Shibe Park. The Baker Bowl was demolished in 1950. The park was located off of Broad street in North Philadelphia. I think it is some sort of a warehouse or factory now.