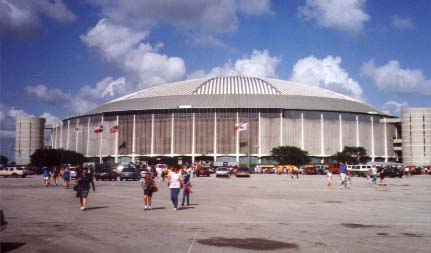 The Astrodome--Houston, Texas

Former home of the Houston Astros
Last World Championship - none
Last Playoff appearance - 2005 (NL Wild Card Winners L-World Series)

Opened--1965 Closed--1999

June 6, 1993--Houston Astros 5, NY Mets 4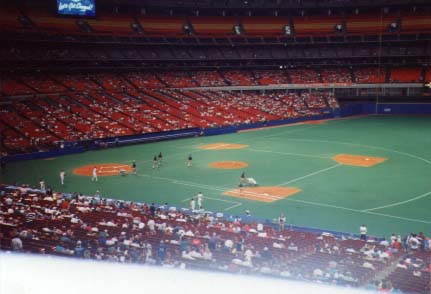 The eighth wonder of the world?
The Astrodome was possibly the darkest place I have ever seen a baseball game.
Combine that with no atmosphere and piped in noise, its a wonder they ever built the place.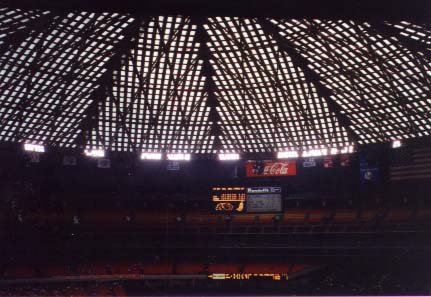 How in the world can anybody see a ball hit into this?
Let's face it, domes just aren't right, natural or pleasing to the eye.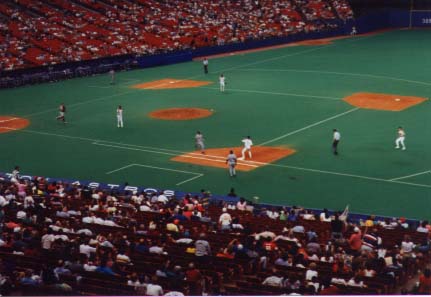 I really didn't think much of the Astrodome.
But it was the original dome, so I felt that it should have been seen, it was just too bad the Mets lost.

Stadium Rating: D