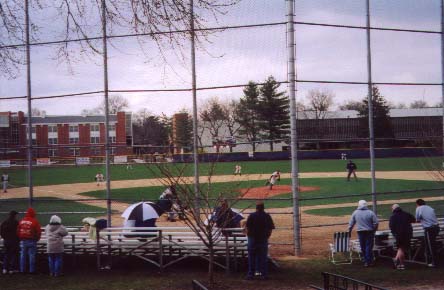 Adelphi Field--Adelphi University, Garden City, New York

Home of the Adelphi Panthers

April 9, 2004--Philadelphia 7, Adelphi 4

Division II - New York Collegiate Athletic Conference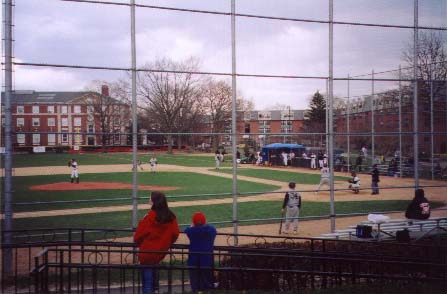 Located in what seems to be the middle of campus is Adelphi Field. Is is surrounded by buildings on all sides. That would explain the super high backstop behind homeplate. Still, some foul balls found their way to the door ways of said buildings. It is a bit of walk from the parking lot, unless there was a closer lot that I didn't know about.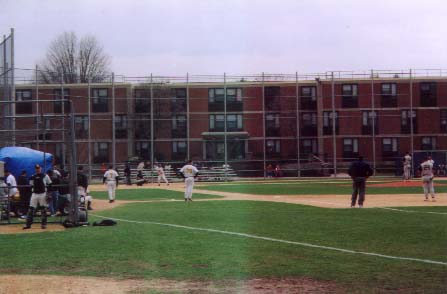 Small sets of bleachers are on each side and behind of homeplate. When I was there, they announced the attendance as 40. No food or drinks are available, so bring your own. There is a section just b