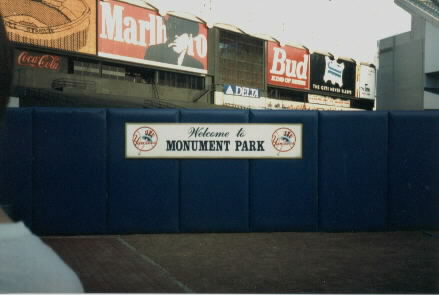 The entrance to Monument Park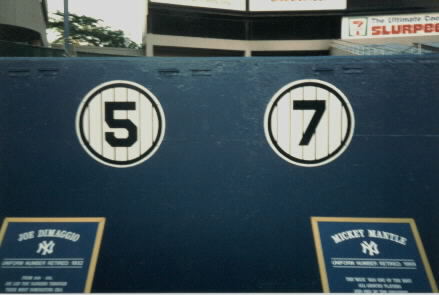 The retired numbers of Joe Dimaggio and Mickey Mantle. When I was there in the early 90's, they did not have Monuments for them. When you first enter Monument Park, you walk past all the retired numbers.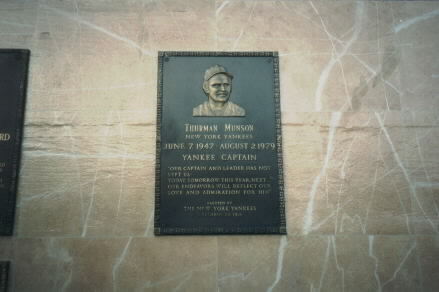 The Plaque of Thurman Munson. Killed in his prime in a plane crash. It took the Yankees almost 15 years to find another everyday catcher. Joel Skinner, Bob Geren, Butch Wynegar, Matt Nokes. Thankfuly for Yankee fans Jorge Posada came along.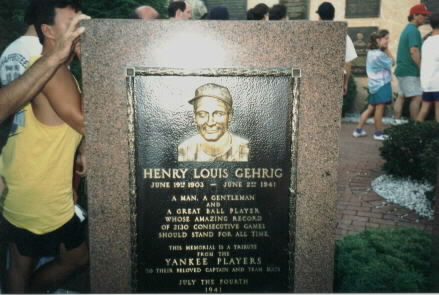 Henry Louis Gehrig. The "Iron Horse". 2130 consecutive games played. A record that stood until Cal Ripken Jr. broke in September of 1995. Lou also died young from a sickness that would later be named after him. It also took the life of another Yankee Great, Catfish Hunter.