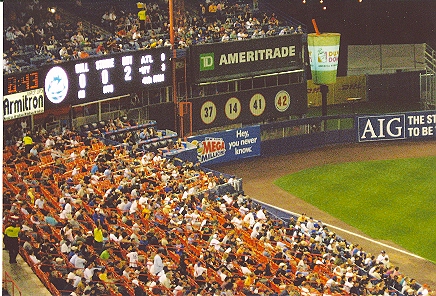 These are the retired numbers of The New York Mets. Since 1962 the Mets only have one position player the have his retired. #41, Tom Seaver. The others are managers numbers 37, Casey Stengel, and 14, Gil Hodges. The 42 is retired league wide in honor of Jackie Robinson (notice the Dodger colors).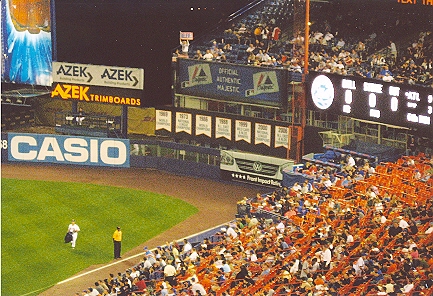 The Championship Banners. At least one in each decade.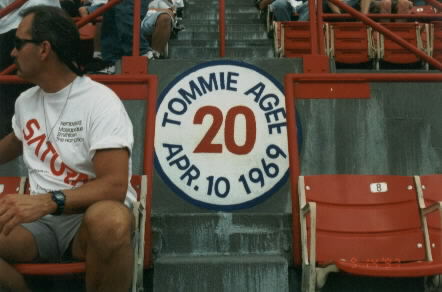 This is a marking in the LF upperdeck of the longest Home Run ever hit in Shea Stadium.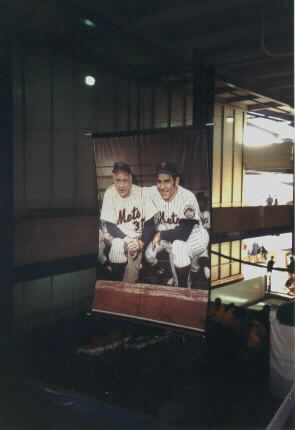 All along the inside of Shea are large, hanging pictures of Met Greats from the past. This is one of Casey & Yogi Berra. Casey was the 1st Manager in team history, and Yogi was the 1st base coach in '69 and Managed the '73 Mets to the NL pennent.